Click Cameras in the bottom left. Then click the three little dots to the right of your camera.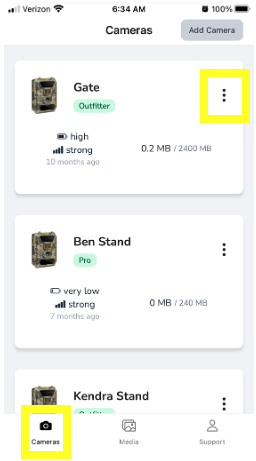 Then turn on/off App Notifications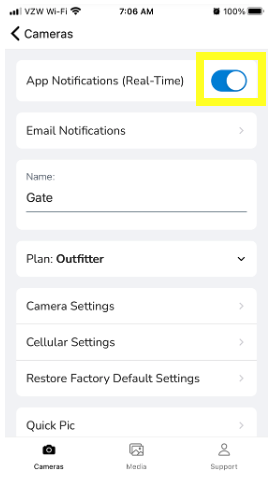 NOTE: while you're actively using the app to manage your camera and view pictures, your notification will flash across the top of the screen but won't make a sound or a vibration. If you're not actively using the app, then your notifications will make a sound, just like your other apps.
To download our app, click here
If you do this, and you're still not receiving notifications, try turning your phone off, then back on. If that doesn't work, contact us for phone-specific help.